About MacDough Foods (U) Limited
At Macdough Foods (U) Limited, we are more than just a company; we are a culinary journey, a testament to the vibrancy of Ugandan agriculture, and a commitment to delivering exceptional taste to your table. Established as a reputable manufacturer and seller of a delectable array of food products, our story is one of passion, partnership, and quality.
Our Products: A Taste of Excellence
We take immense pride in crafting a diverse range of products that grace your meals with unmatched flavors. Here's a glimpse of what we offer:
Tomato Sauce: Our tomato sauce is a symphony of ripe, locally sourced tomatoes, carefully transformed into a rich and savory delight.
Tomato Paste: A cornerstone in many kitchens, our tomato paste adds depth and richness to your recipes, enhancing the essence of every dish.
Chili Sauce: For those who crave a spicy kick, our chili sauce is a perfect blend of heat and flavor, elevating your meals to new heights.
Ready-to-Drink Fruit Juices: From the orchards of Uganda to your glass, our fruit juices capture the essence of freshness, offering a burst of natural sweetness with every sip.
Salsa Sauce: An embodiment of zest and zestiness, our salsa sauce is a party for your taste buds, perfect for dipping and drizzling.
Ground Nuts Snacks: A crunchy, nutty snack that's not just delicious but also packed with protein and energy.
Peanut Paste (Appetizer): Creamy and versatile, our peanut paste is a versatile ingredient that adds depth and flavor to both sweet and savory dishes.
Our Farming Partnerships: Adding Value to Fresh Produce
We understand the importance of nurturing local communities and sustainable agriculture. That's why we forge strong partnerships with farmers from different districts across Uganda. These dedicated farmers are the backbone of our business, providing us with the freshest and finest raw materials. From Kayunga to Mukono, the Northern region, and Mubende, we work hand in hand with these communities to add value to the fresh produce they cultivate. Together, we transform their hard work into the exceptional products you enjoy.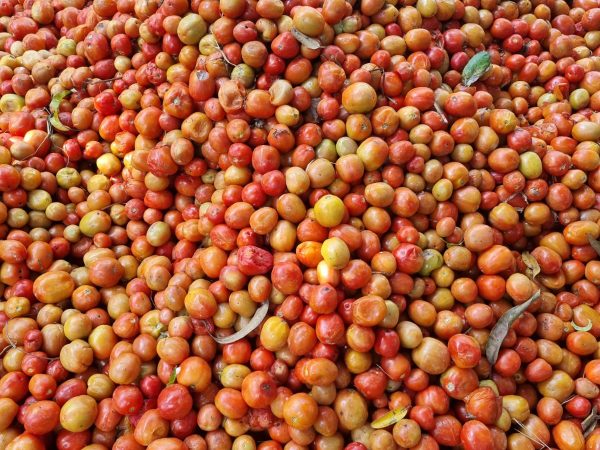 Quality Assurance: Committed to Excellence
At Macdough Foods (U) Limited, we are dedicated to upholding the highest standards of quality and safety. We liaise with various regulatory bodies to ensure that our sauces, pastes, and juices meet and exceed all regulatory standards. Our commitment to quality, food safety, and customer satisfaction is unwavering, and it's reflected in every product we offer.
We invite you to join us on this culinary journey where tradition, innovation, and sustainability converge to create flavors that inspire and delight. Macdough Foods (U) Limited is not just a brand; it's a celebration of the rich agricultural heritage of Uganda, a promise of quality, and a commitment to the communities we serve. Explore our products, savor the taste of excellence, and become a part of our story.